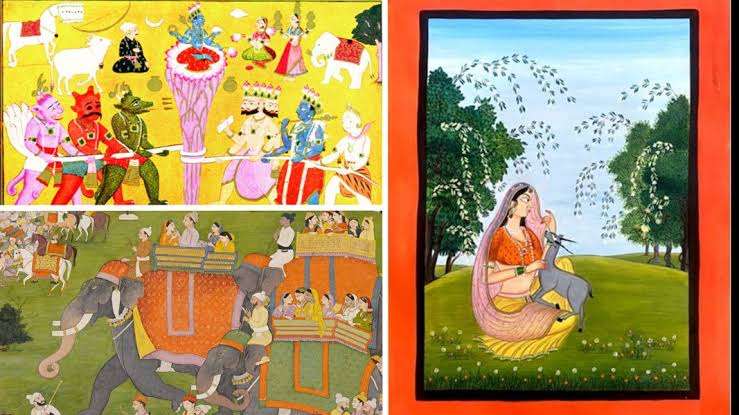 The famous Basohli painting style, which originated in the town of Basohli in the Kathua district of Jammu and Kashmir, has recently been granted a Geographical Indication (GI) tag. This means that the style and name of the painting can only be used by artisans from the Basohli region who follow the traditional techniques.

The Basohli painting style is known for its bright colours, fine brushwork, and use of bold lines to create stylized figures of Hindu gods and goddesses, mythological stories, and daily life scenes. The GI tag protects and promotes this traditional art form, providing economic benefits to the local communities involved in its production.

The National Bank for Agriculture and Rural Development (NABARD) had initiated the process for GI tagging of nine products from Jammu region in consultation with the Department of Handicrafts and Handloom in December 2020.
After a long legal process, the GI tag has now finally been granted to these products, which also include Basholi Pashmina Woolen Products (Kathua), Chikri Wood Craft (Rajouri), Bhaderwah Rajma(Doda), Mushkbudji Rice (Anantnag), Kaladi (Udhampur), Sulai Honey(Ramban), Anardana (Ramban), Ladakh Wood Carving.

The GI tag is a legal recognition that identifies a product or craft as originating from a specific geographical location and possessing unique qualities or characteristics that are a result of its origin. The registration of Basohli painting with the GI tag ensures that no one else can use the name or style of the painting unless they come from the Basohli region and follow the traditional techniques.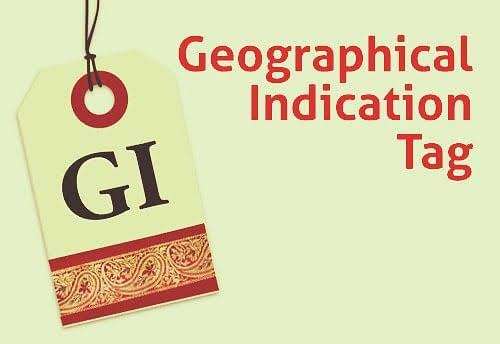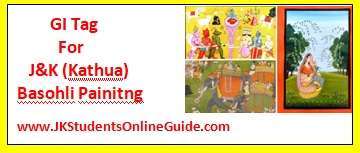 The GI tag for Basohli painting was granted by the Geographical Indication Registry, Chennai, after a long and rigorous process that involved evaluating the authenticity and uniqueness of the art form. This recognition will help protect the traditional craft and promote its growth, as well as provide economic benefits to the artisans and communities involved in the production of Basohli paintings.
The GI tag for Basohli painting is not only a matter of pride for the artisans and people of Kathua but also a boost for the local economy. This recognition is expected to increase demand for the art form, encourage more artisans to take it up, and provide a platform for the art to be showcased on a national and international level.
In conclusion, the granting of a GI tag to Basohli painting is a significant milestone for this traditional art form. The recognition not only preserves and promotes the art but also provides economic benefits to the communities involved. This is a proud moment for the people of Kathua and a step towards preserving India's rich cultural heritage.